Rag picker starts on books, is today one of Nainital's top store owners.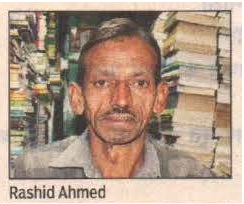 As a young boy, Rashid Ahmed would look out for scraps to sell as he began his day, scouring the garbage bins of Nainital for anything that might bring him a rupee at the end of the day. One day he found some books in one of the city's dumping yards. That started a journey which is today the stuff of legend. Today he is the owner of one of Nainital's most frequented book stores.
"A few of the books that day," Ahmed said, "were in good condition and could be resold to students. The deal was good and I soon stopped searching for scrap and hunted only for discarded books. That gradually developed into a passion and now, besides Nainital, I source books from kabaadi-walas in Delh Kanpur, Allahabad and Meerut."
The class 6 drop-out has thousands of books in his collection and is the go-to person for most students, many of them at Kumaon University, yet others aspiring to be civil servants.
Ahmed's bookstore still has no name, but those coming to him need no address either. At Pichhari Bazaar, Tallital, everyone knows about 'Mamu' and his second-hand books.
Each day, he sifts through books he has gathered from rag pickers and scrap dealers. Asked how he got into the book trade without having studied beyond Class 6, he says, philosophically, "It was destined, I guess. I was deprived of an education because I came from a poor family. More than 30 years ago, when I spotted a book while going about my work as a rag picker, I was struck by how neat and tidy it was. It sprang out at me, and caught my fancy. Why would anyone discard something that looked so valuable?"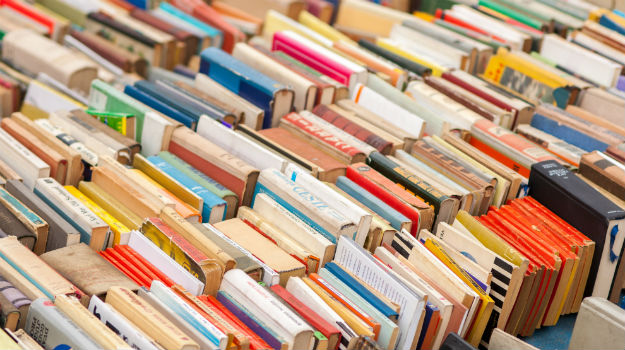 Many of his books are picked up by students, who are only too happy to lay their hands on second-hand books that can be bought at a discounted price. Responding to queries about his

encyclopaedic memory

, Mamu grins. "It's the result of rigorous routine. That is essential in this line of work. This is, of course, so much better than picking through garbage."
Students marvel at his knowledge and counselling skills. Shreya Bisht, 23, a final-year student of MCom, said, "

Mamu has almost everything

– from reference to core curriculum books. He also has the material we need to take competitive examinations. When the syllabus changes, he keeps himself updated."
The books on Ahmed's stack can be bought at about a fourth of the price printed on them. Mamu is not one to go just for profits – sometimes, when a student appears hard-pressed, he'll allow a little subsidy even on that. And these days, there are students who even call Ahmed on the phone to ask if he might have a particular text in his collection. "I revert to texts too," he smiles.
Credit & Original Article  :- Vineet Upadhyay & Times Of India